Watch the adventure
as it was lived.
Along the way, I did manage to visit tech hubs and entrepreneurs on the East and West coast. I've summarised my journey below. More to come.
Read Article
OCT 2015
3 lessons learned visiting US Tech Hubs
---
I arrive to Santa Monica. I'm speechless. The beauty of the place was unreal - with a beach right at the city's doorstep. I take a walk along the famous pier before attending my first meeting with Ivan Nikkhoo arranged with help of Digital Jersey.
He recommended for me to visit two local digital hubs in the area: Amplify.LA and Mucker Capital. I visited Mucker Capital first, however, unfortunately Eric (the CEO) wasn't available. I managed to get a few quick snaps and scheduled in a telephone interview for a week later which sadly didn't materialise. I got in my car, put the address in Google Maps and headed for Amplify.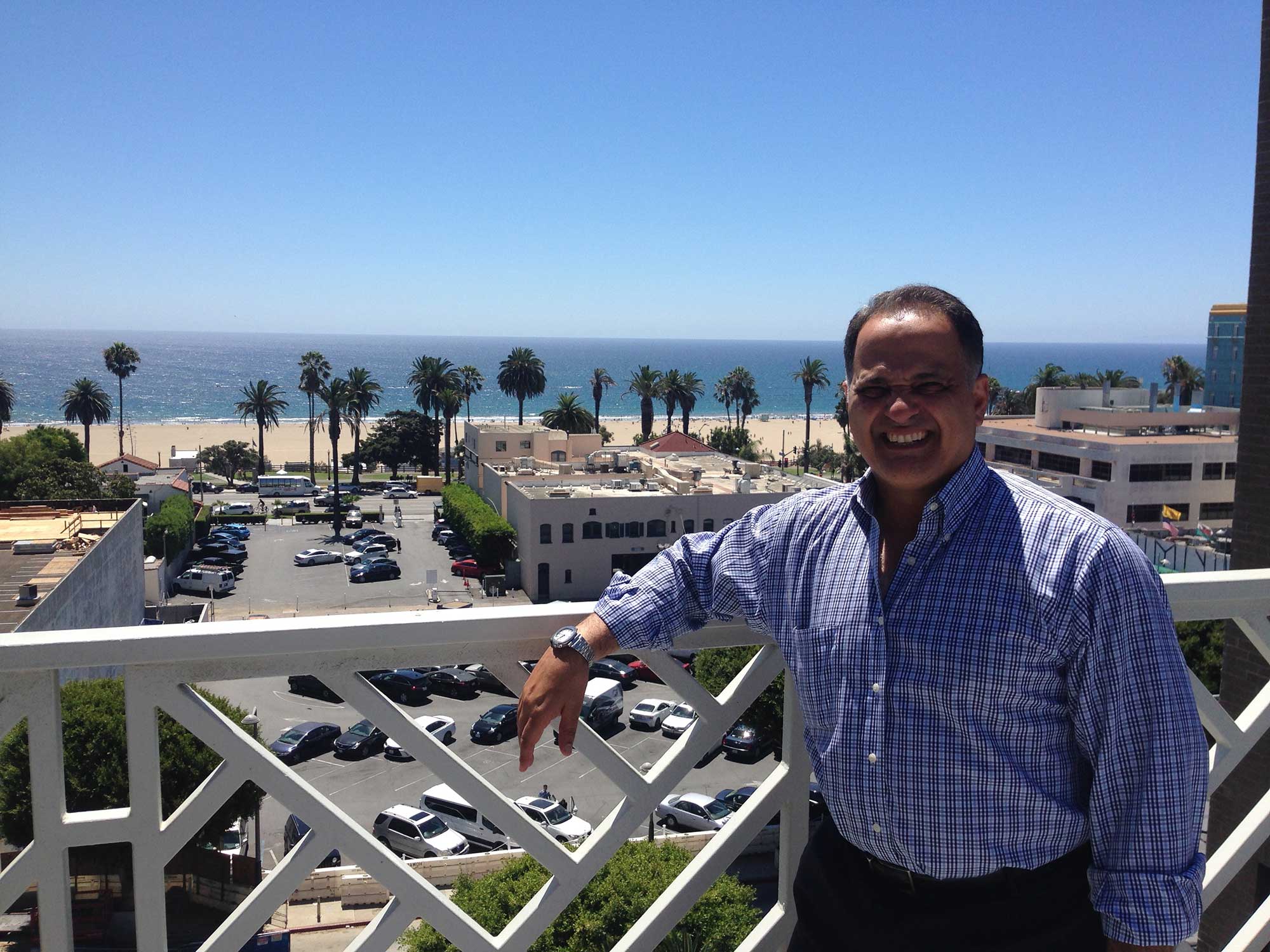 When building a Digital Hub, don't focus on membership. Attract CEOs first and not service providers.
Ivan Nikkhoo | Managing Director, Siemer & Associates
Amplify.LA
I popped into the Venice Beach offices of Amplify. It's an accelerator which partners with another company to offer co-working space. I managed to grab a quick 10 minutes with the CEO, Kris Bjornerud, on the sunny balcony of their offices. I proceed to ask a series of questions with his permission to post his answers on any channel desired. Amplify is a hands-on startup accelerator and multi-faceted entrepreneurial campus in Los Angeles - investing in startups and helping them grow in exchange for equity.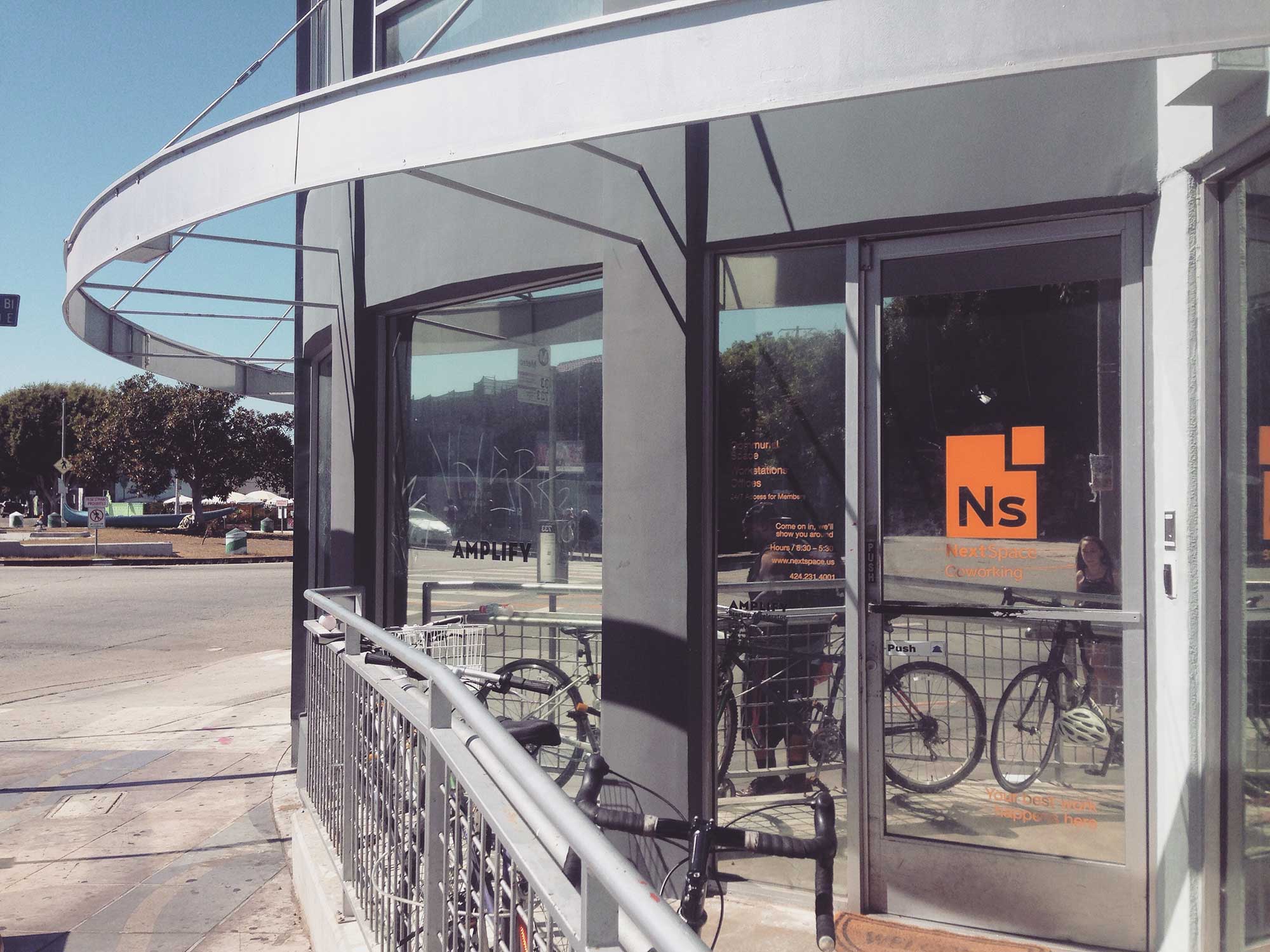 What's your vision?
"We currently have 12 - 15 startups operating per year out of our hub. Amplify accepts a company at any time - with no fixed time period for the startups growth. We help companies raise funding with introductions to Venture Capitalists (VCs) as well as raising money from our partners to invest in the startups, help them grow, and eventually exit. Each solution and strategy is customised to meet each startup's needs. I see the number of startups we help per year increasing in the future."
How did you get into tech?
"I actually started a career in finance before returning to school. It was there that I met my business partner Paul Reico. I've always had an interest in technology and after meeting my partners at Amplify I met a skill set to help build the accelerator."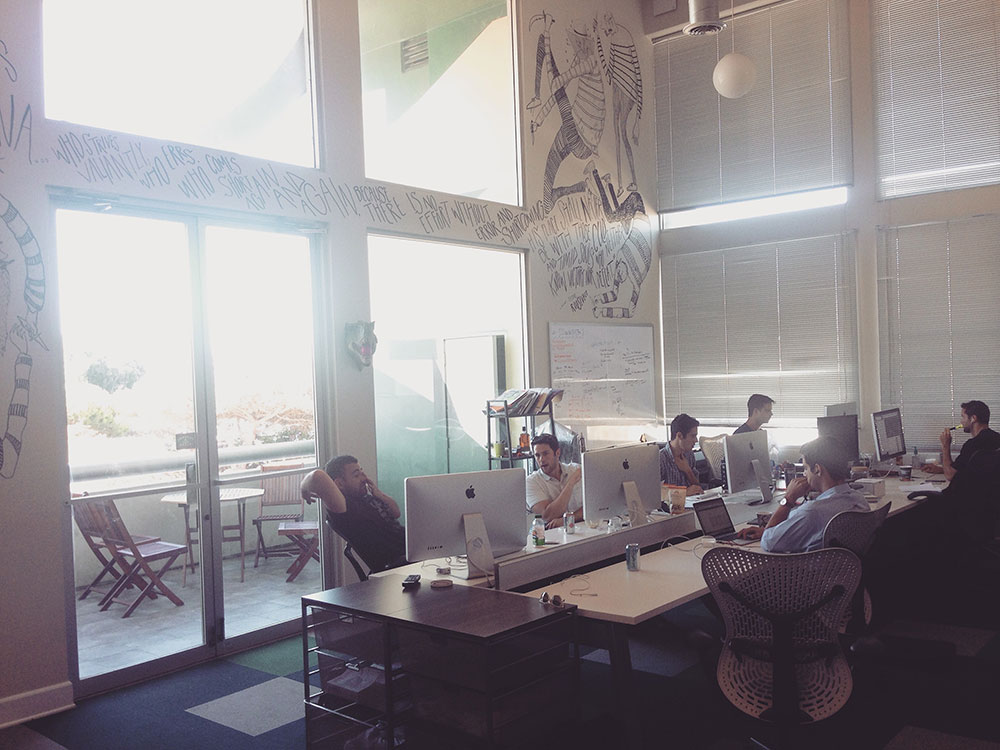 What can we do to help entrepreneurs?
"Trying to create a cookie cutter model that fits all companies doesn't work because every company has different needs. From my experience, models do not work well at all."
What advice do you have for people starting up?
"Make sure you're a technologist or bring on a co-founder that is able. Do not outsource your tech. If you don't have any experience with startups, go work for another startup first to see how it all works."
Have you noticed any trends locally?
"Generally speaking the startup scene is pretty broad in LA. I'd have to say the most common ones I've noticed are digital media companies, e-commerce and ad technology, and mobile application companies - as an example: Snapchat and Tinder are based right here in LA."
What are investors looking for?
"Passion, resilience, and pure hustle. They need a person who completely understands the problem they're trying to solve. A person who does anything it takes to succeed. Who sacrifices it all."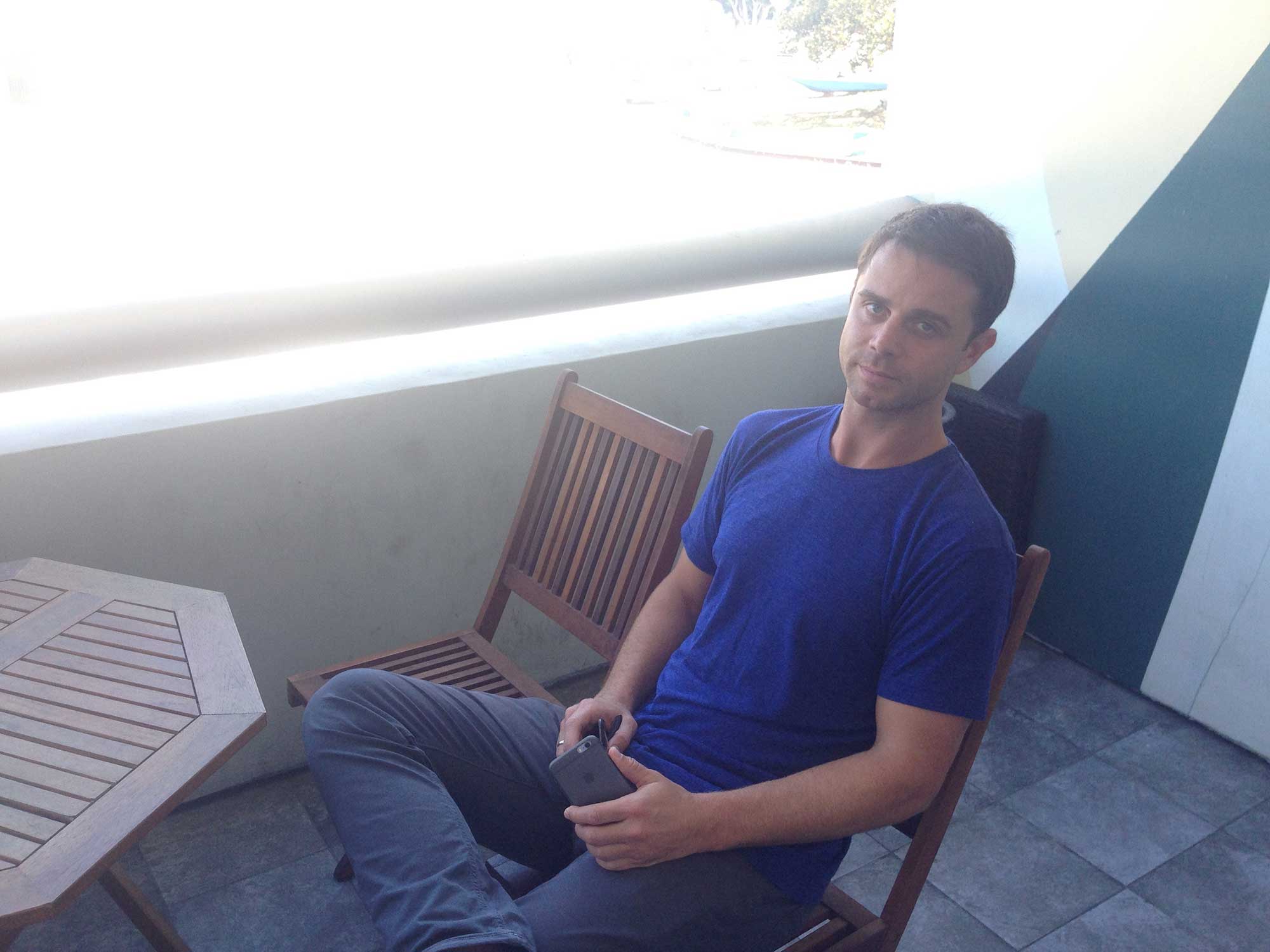 Trying to create a cookie cutter model that fits all companies doesn't work because every company has different needs.
Kris Bjornerud | Amplify.LA
Impact Hub Berkeley
After a couple nights enjoying LA, I spend a peaceful weekend in San Fran until I move on to the outskirts to stay with a friend of mine. Prior to arriving I managed to arrange a drop in tour of Impact Hub's Berkeley premises for when I'd be in the area. Upon arrival I was greeted by the office intern, Adity, and I was pleasantly surprised with what I found.
Impact Hub Berkeley was a co-working space dedicated to businesses implementing change for world issues. Most startups and companies in the hub were focused on social or environmental impact - using technology as a vehicle.
The thing that impressed me the most was the availability of facilities they had for their residents. I managed to get a few snaps of the hub but to list some examples; an awesome kitchen with tonnes of organic stuff, storage areas, mailboxes for business addresses, keyboards and mouses, and privacy booths for phone and skype calls.
After the quick tour I sat with Adity and asked her a few questions on her experience in the hub.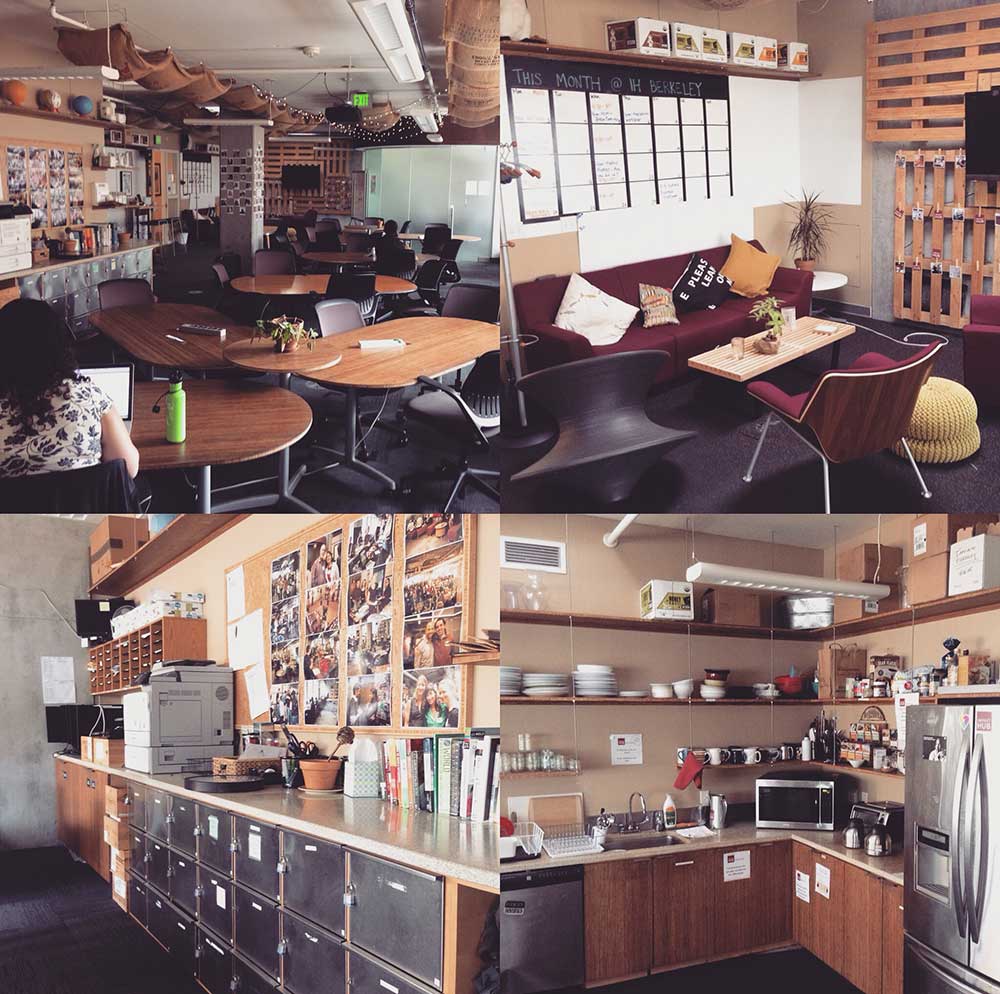 What's your vision?
"Impact Hub is a place for change makers in the social and environmental sectors. Startups are not entirely focused on tech but utilises modern technology to help create positive change, environmental missions or social good. They're not just about making loads of money - the ultimate focus is about the impact. However, this doesn't mean we only support non profits. If I had to define a purpose it would be to create a community to bolster our community."
What can we do to help entrepreneurs?
"What people appreciate here is the intimacy where the lines are a little blurred which co-working creates - the area entrepreneurs are sharing ideas. The hub allows people to be more flexible and open in their interactions to share ideas instead of being on the well travelled path. We also offer training, workshops and skill events. We're a smaller, more intimate space where people come to get work done."
What advice do you have for people starting up?
"I don't feel I have the right to comment, but what I admire are people who have a great idea and run with it. People who are counter cultural and not afraid to go against the grain. People who are willing to solve problems with the world."
Have you noticed any trends locally?
"Particularly in this hub I've noticed a lot of energy efficiently and environmentally friendly design - using tech resources to mobilise populations to help with infrastructure. To give an example, TerrorWorks are using a salesforce like software to track places where there's not a lot of Internet. They're using existing tech frameworks and adapting them to fit the needs of people with less available technology."
---
Impact Hub Oakland
After a successful visit to the Berkeley hub, I dropped my hire car off to an Oakland branch which was only a few minutes walk from my next meeting. As soon as I walked through Impact Hub Oakland's door there was an exciting, positive vibe - you could literally feel the energy in the room! I was met by the inspiring Roe Cummings who was amazingly passionate and helpful during my visit.
She gave me a detailed tour of the large space where I encountered many awesome things. The majority was captured in my photos, and similar to that of the Berkeley Hub, but the things I enjoyed most was the chill-out zone, the rentable art gallery, and the fact that everything moves and folds away to keep a dynamic environment. I thought it was great that they were creating a youth space dedicated to support 18 - 25 year olds.
We sat and had lunch whilst I asked my questions.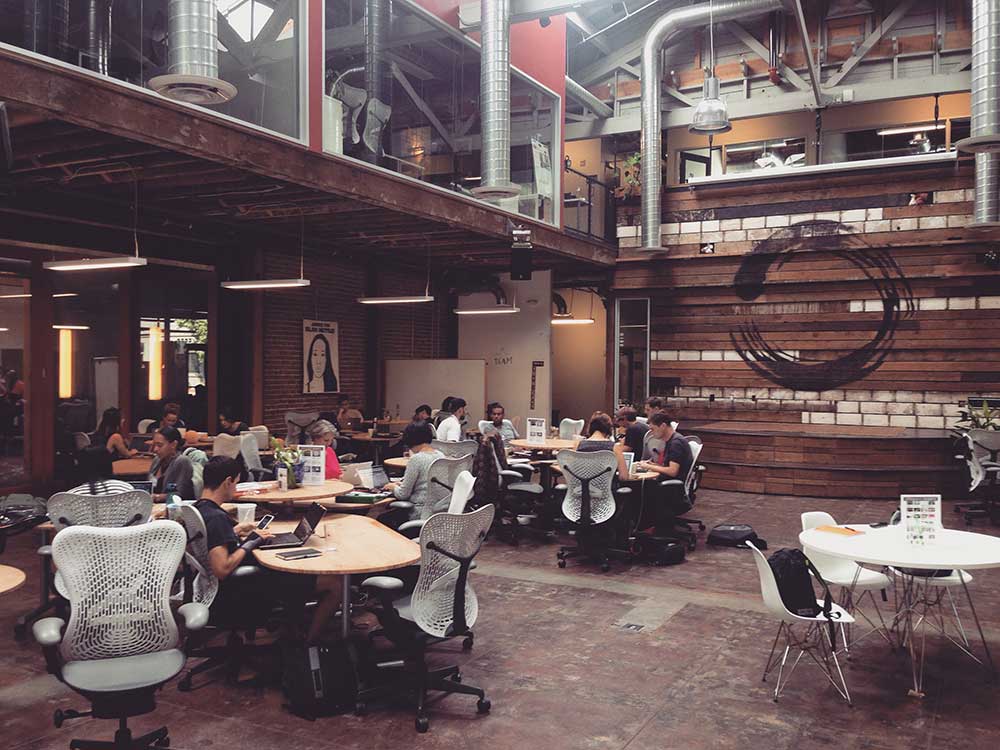 What's your vision?
"Impact Hub are co-working spaces and communities for social entrepreneurs and nonprofits. The Impact Hubs were first designed to be a peace hub for local communities. More specifically to Oakland: it became a home and haven for diversity and meaningful work. It's to be ultimate good to the city, to stay politically active, to be involved in housing policy and diversity within the city. Impact Hub went from 25 to 82 hubs globally known for doing good work for the world and creating social enterprises for profit businesses which are incredibly responsive and disruptive for positive goals."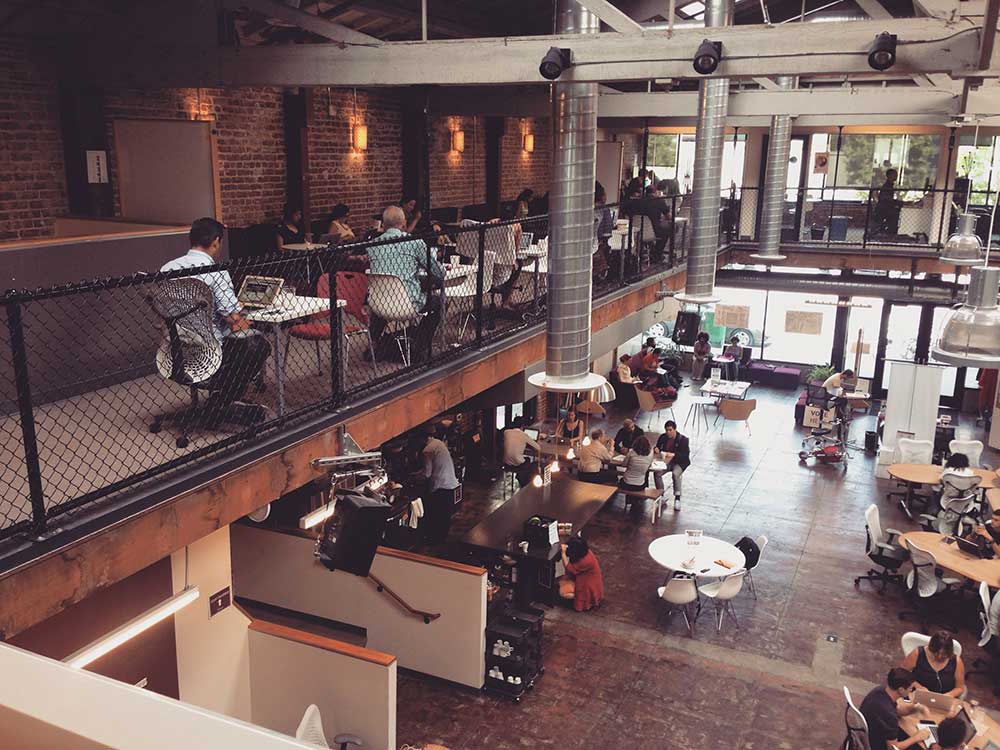 What can we do to help entrepreneurs?
"To support your local community you need an attitude adjustment. Believe your members are the best in the world and show them that. Listen deeply. You are there to make it easy for their dreams to come true. Be responsive and curious to listen to what they're not saying - don't just create things you think they need. Design around your members solely - people need to have commitment and intuition to do this. Design around their needs. Make sure your members know each other - directly or indirectly. Remind your members to introduce themselves if they don't know somebody. Intentionally create a hub culture. All this has to happen before programming, campaigns or deals. That comes later."
What advice do you have for people starting up?
"I'd have to start by congratulating them for wanting to start and the fact they quit their job. I'd begin an empathy process: ask their needs. Help them count the cost so they're not going in blind. Resource mapping: what do you need right now? Connect the right people to help them. Based on all those things I'd finally design programming, bringing in local talent from within the hub to teach - approaching the teaching individuals with a proposal. It's worth noting that Oakland do not provide events: the members do. Your responsibility is to be the curator of the nest. Find the best and bring it in."
Have you noticed any trends locally?
"For Oakland: business and capacity development for people of colour in technology. People in here are bridging the gap and reaching out. Your community doesn't end outside of your co-working space. You're responsible to listen to the community as well as the city."
The meeting with Roe couldn't have gone better. I asked her if she had any connections on the East Coast and she set me up with Scott from Impact Hub Boston. We scheduled a meeting for when I would be in the area.
---
Impact Hub Boston
I'm already impressed when I walk into the spacious multi-story Impact Hub Boston. I'm met by the host (who is a volunteer) before shortly being introduced to Scott Novotny. He proceeds to give me the tour where I discover an extremely well designed hub to address many business needs.
Being that the hub is over multiple floors, they needed to increase the incentive for members to network over those different floors. One solution they implemented was by varying the free food products in each kitchen on each floor. Oh, by the way, there's a kitchen on each floor! As well as all other facilities, such as printers, needed in an office environment.
There was even a massage room and yoga lessons - they came in on a freelance basis which made it available to hub members. If a member did attend a class or massage, this would automatically be put on their invoice alongside hub membership charges. I don't know about you, but I'd be getting a massage every week. In addition, there was also a shower room. This allowed members to actively commute to work and shower once they got there - neat!
I admired the Boston Hub's design. There was no reason for businesses to leave the space once they expanded: each floor had different sized offices for which they could continually upgrade to as the business grew. Smart.
After the tour I interviewed Scott who, like all interviewees, gave me permission to publish his answers. The full interview was filmed on my laptop and available on request by shooting me an email: hello@jordanlove.net.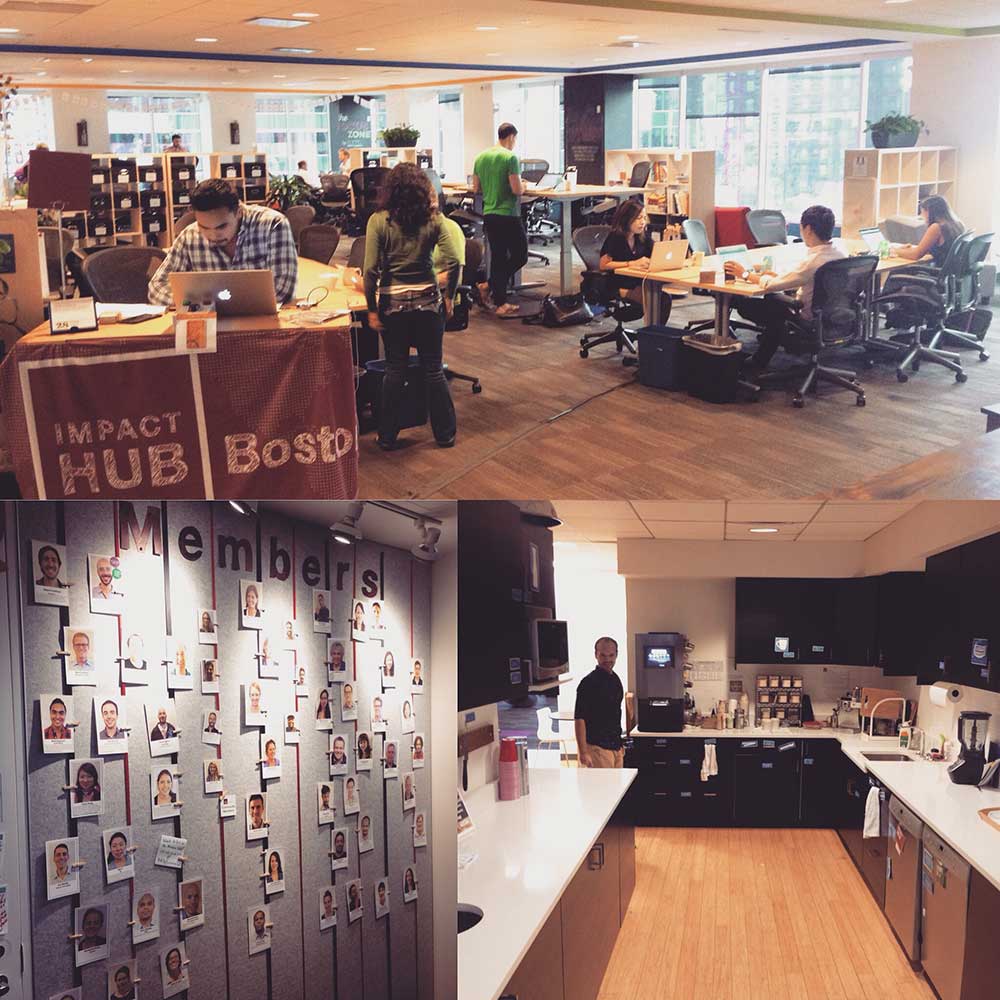 Sadly, I came to the end of my adventure.
After a quick stop off in New York City, and before I knew it, I had landed back in the UK. It gave me time to think about the main messages received whilst being in America. So here goes.
Go hard or go home.
We're all aware the Americans can be somewhat over the top about almost everything. But when it's applied to business, it creates an unstoppable driving force and ultimately leads to success. Of course, baby steps are taken, but the end result is always BIG and kept in mind every step of the way.
Talent comes from within.
Pretty much all the tech hubs had dedicated teams seeking outside talent whilst nurturing what's already on the inside. The chances are; the resolution to the problem you can't get your head around, is solvable by the person opposite you.
Tech is the enabler.
No matter what each entrepreneur or startup was doing, tech was at the heart of it all. Everyone I spoke to understood the power of technology and used it to help accelerate towards their business goals.
In this day and age: if you ain't utilising tech, forget it.